Clashes between protesters and law enforcement authorities rocked several Swedish cities for several days in response to rallies organized by a far-right group burning copies of the Koran in public places.
Between burning cars, stone-throwing and injuries, Sweden has been witnessing a series of violence for several days. Forty people have been injured and 26 people have been arrested in the country since last Thursday due to clashes between law enforcement authorities and protesters. The latter protested against a far-right group that prides itself on burning copies of the Qur'an during public gatherings.
• What events are we talking about?
The violence began last weekend in the south of the country. On Thursday, clashes broke out between police and protesters in the cities of Linköping and Norrköping, in response to rallies organized by a group of the far right.
Clashes continued in the following days in the central city of Örebro and then in the outskirts of Stockholm and southern Malmö, with police and protesters throwing stones and Molotov cocktails. New rallies were also planned in Linköping and Norrköping by the same far-right group, which he abandoned.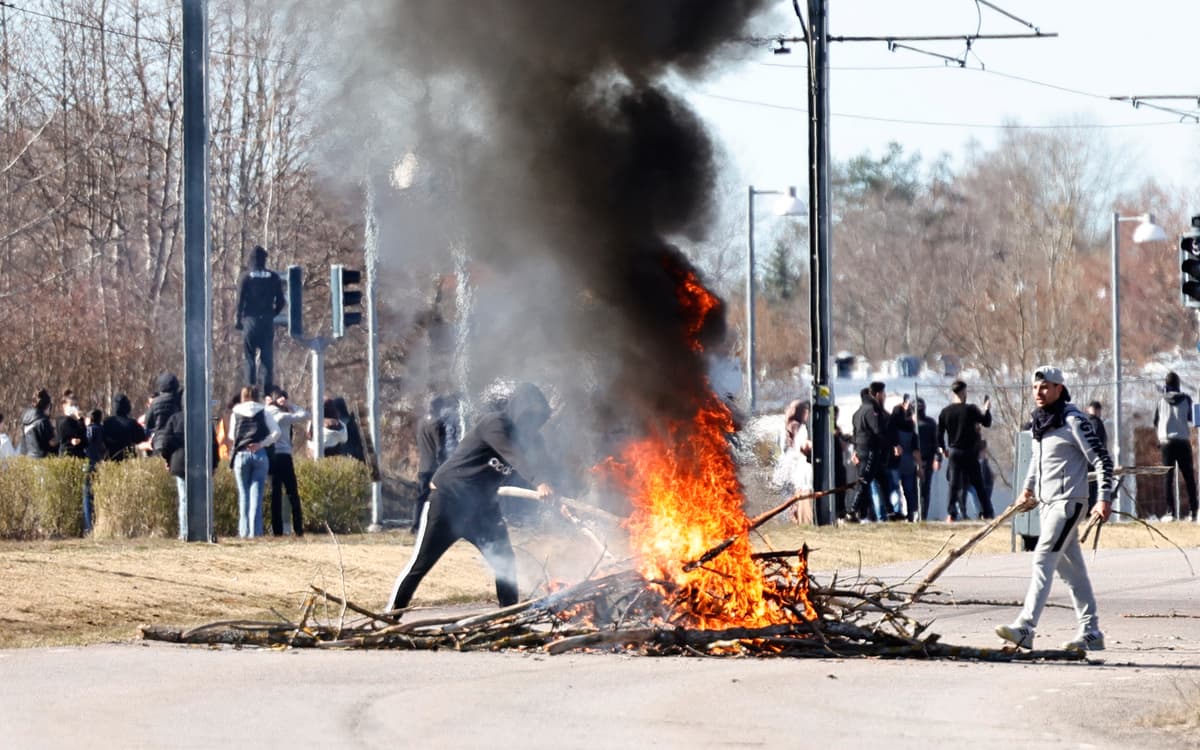 • What is the "hard line" movement behind the protests?
The demonstrations were initially organized by a far-right group called "Stram Kurs" in Swedish ("hard line" in French), which explicitly claims to be anti-Islam and anti-immigration.
It is headed by Rasmus Paludan, a Danish-Swedish trainee lawyer, who had previously been convicted in Denmark for racial insults. The candidate for Sweden's legislative elections next September does not currently have enough signatures to present himself as he tours the country to rally his support.
All of his rallies target the heavily Muslim neighborhoods where Rasmus Paludan openly burns copies of the Qur'an, the holy book of Islam. These actions, deliberately provocative, have led to numerous counter-demonstrations in recent days.
The lawyer, who is also a YouTuber, isn't on his first try. In 2019, he had already burned a Quran wrapped in bacon. One of his Facebook posts, which directly links immigration and crime, was also banned by the social network for a month.
• What is the result of these confrontations?
So far, a total of 40 people have been injured in these clashes, including 26 on the police side and 14 on the civilian side. Swedish law enforcement authorities said three people were shot.
"Police fired several warning shots. It appears that three people have reflux and are currently being treated in hospital," the police said in a statement on Sunday.
On Sunday, 26 people were arrested during clashes with police in Norrköping and Linköping. Physical damage is also numerous, although the extent of it has not yet been determined, with several burned cars or in particular a burnt bus in Malmö, according to the Swedish daily. Svenska Dagbladet. Police have also reported several fires, including one at a school in Malmö.
• Why are these manifestations overflowing?
The police, which were dominated by the violence of the demonstrations, denounced the lack of means and the presence of "people who had nothing to do with the demonstrations" among the rioters. They said that "criminals took advantage of the situation to use violence."
According to the Swedish newspaper Aftonbladet, many of the opposition protesters will mobilize not only against far-right rallies, but "perhaps also against the police and the justice system". Rescue vehicles and police cars were also damaged by protesters in Linköping.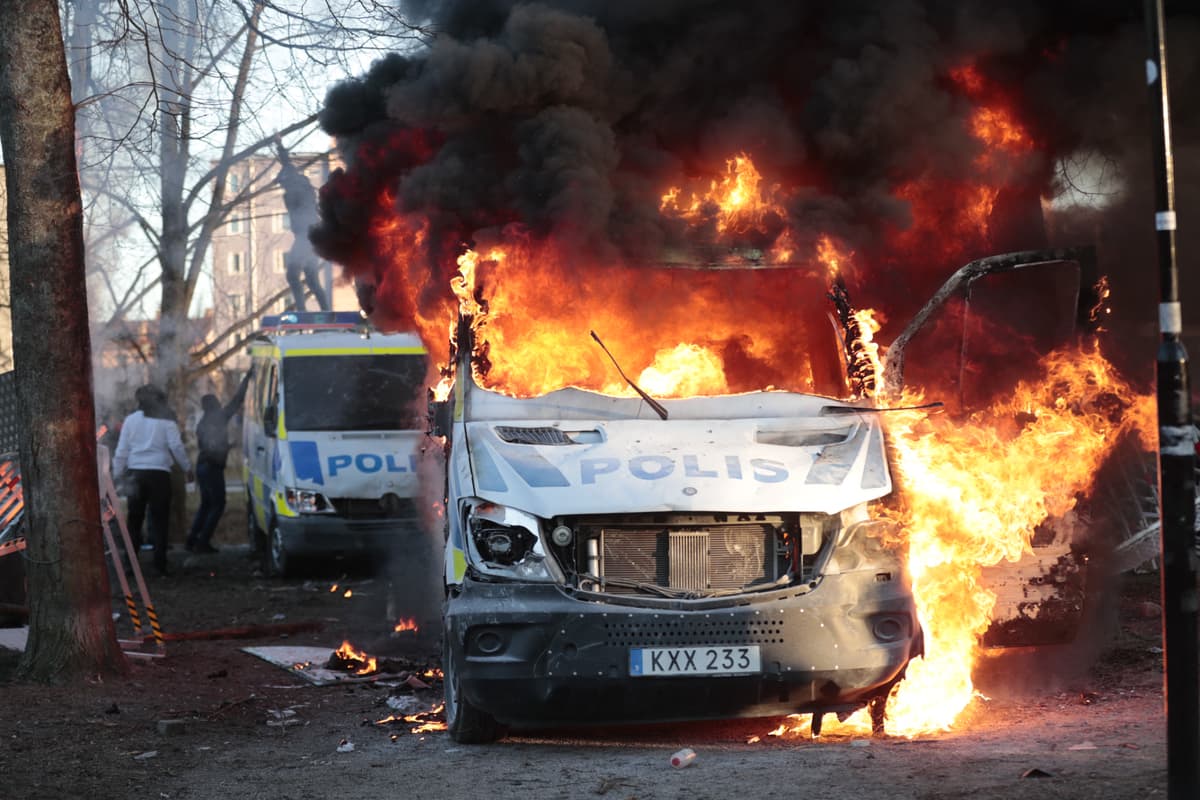 The situation in Sweden sparked protests in the Arab world, and gave it an international dimension. The Iraqi diplomat summoned Chargé d'Affairs Al-Suwaidi, before denouncing the burned copies of the Qur'an, speaking of an act "provocative to Muslims' feelings and offensive to what is sacred to them." Saudi Arabia also condemned "the actions of some extremists in Sweden and their provocations against Muslims," ​​according to its official agency.
Juliette Desmonso from Agence France-Presse